About us
Solving global challenges with Dutch Tech.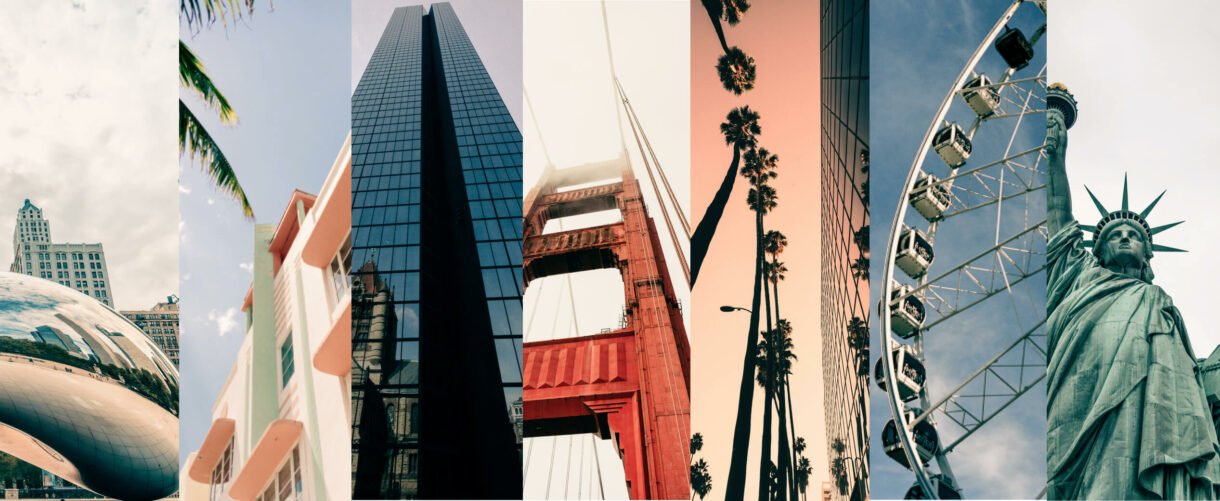 We need the best solutions to make our planet healthier, safer, more sustainable, and more accessible. That's why public-private organization ScaleNL offers promising and innovative Dutch Tech startups a launching platform to the US. We believe we can take on these challenges for a number of reasons.
We have kept our country from flooding for decades. Innovation is in our genes – just like our brutally honest opinions. Our strength lies in combining this mindset with our coast-to-coast network, an online platform, programs, events, and accelerator.
01

Community

We live by the principle of paying it forward. Across the United States and the Netherlands, startups have access to our network of mentors, professionals, and practitioners that have been in the driver's seat themselves. Startups also have access to our platform, which is basically a virtual replica of our ecosystem, a place where they can easily connect with relevant connections and peers.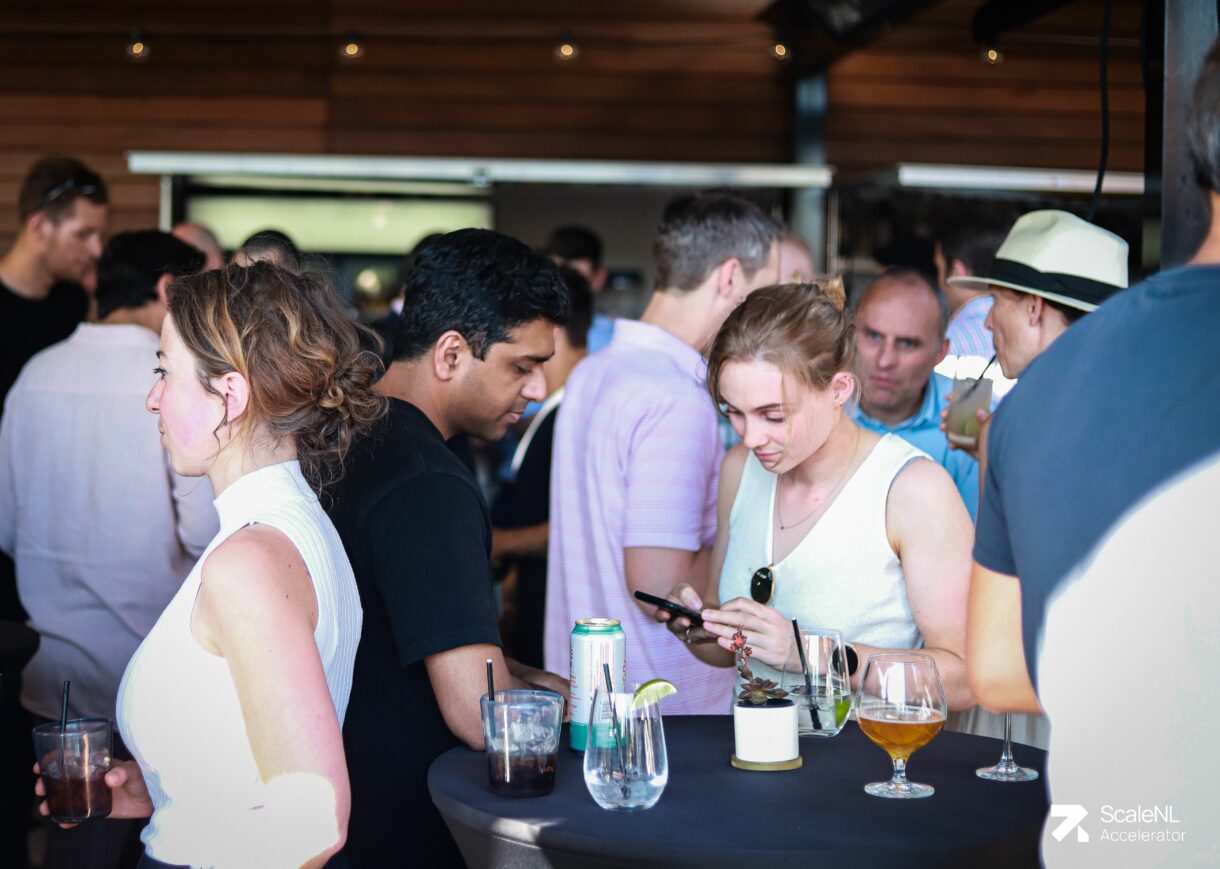 02

Academy

A startup engine runs on knowledge. That's why our online academy offers a wide variety of unique courses and content that are accessible 24/7. Choose the topic of your liking and fasten your seatbelt for the latest developments in the industry, practical tips and inspiration. The academy is not about bringing a startup from 0 to 100, it brings specific information and guidelines about scaling to the US.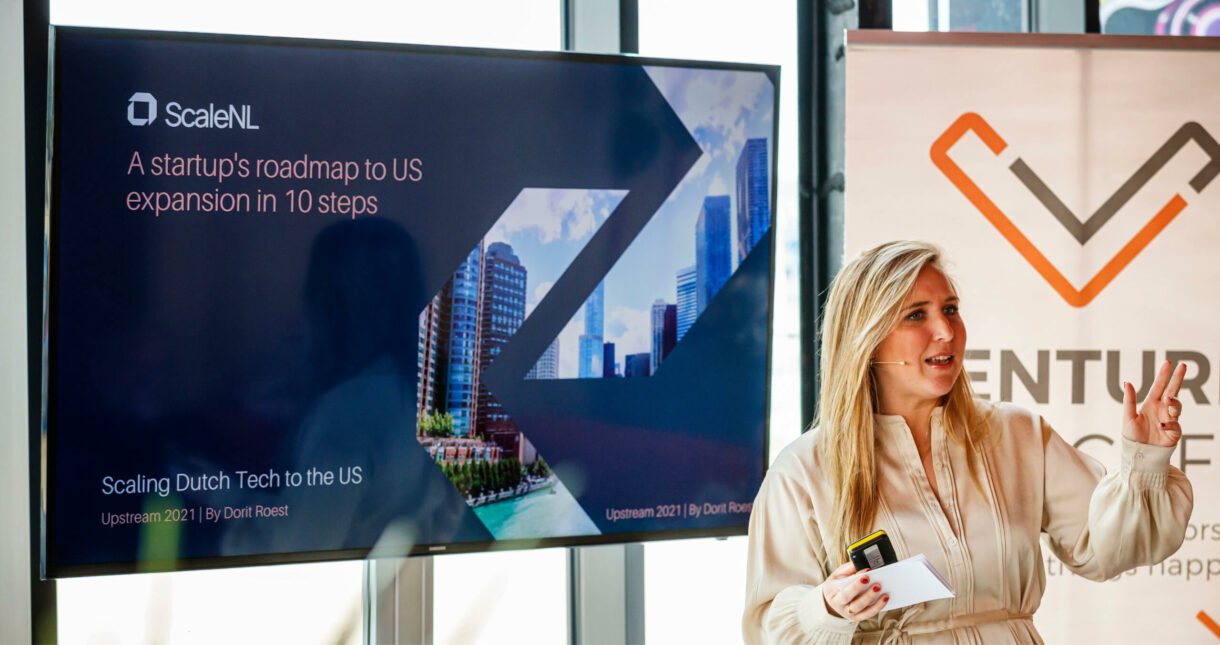 03

Events

Browse through physical and online events to connect with like-minded professionals to learn and grow. With casual network events, lectures, accelerator events and trade missions there's always an opportunity around the corner to make the next step to or in the US.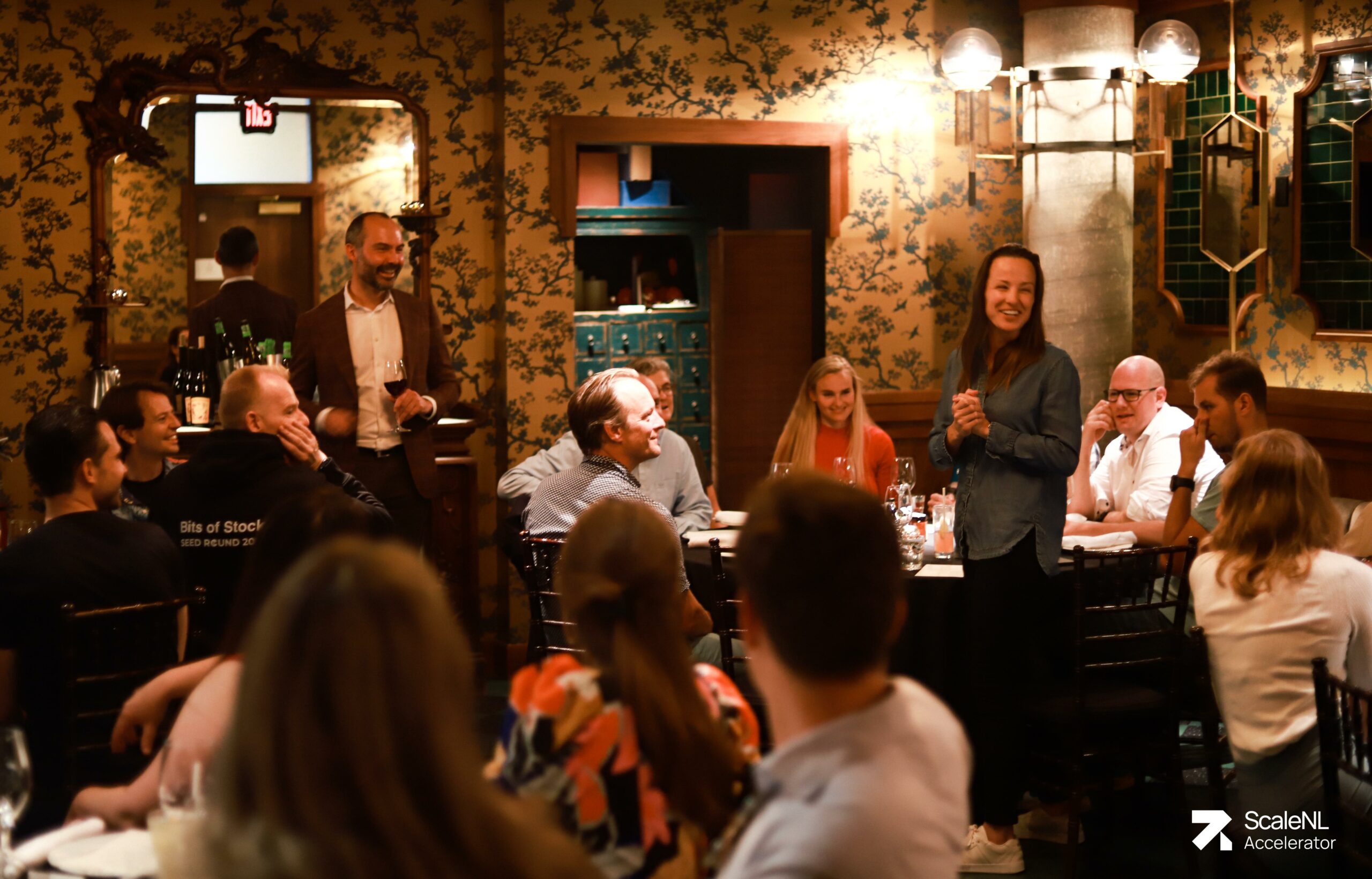 04

Programs

Programs run for multiple weeks and are designed for a specific audience. Tailor-made and personal. The purpose of these programs is to expand your knowledge, network or get inspired and learn how to successfully scale to the US, connect with other founders and find new opportunities through multiple events. Examples of programs are academic starters, female founders and trade mission cohorts.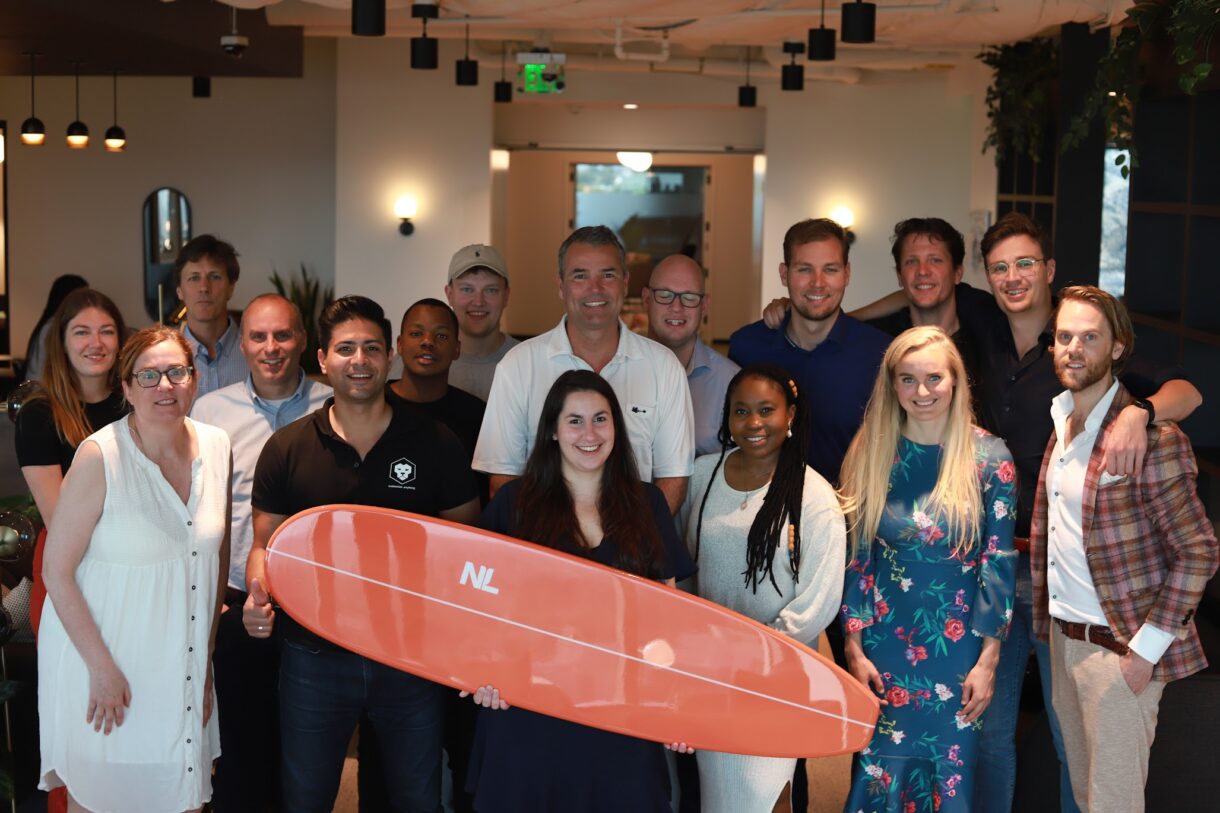 05

Accelerator

After an intensive scouting process, the ten most promising founders will receive three-months of sessions, coaching and mentoring. The program includes business sessions and funding sessions, along with a trip to the United States, where participants will meet stakeholders and put their learning into practice. The main goal is to provide a soft landing to the US.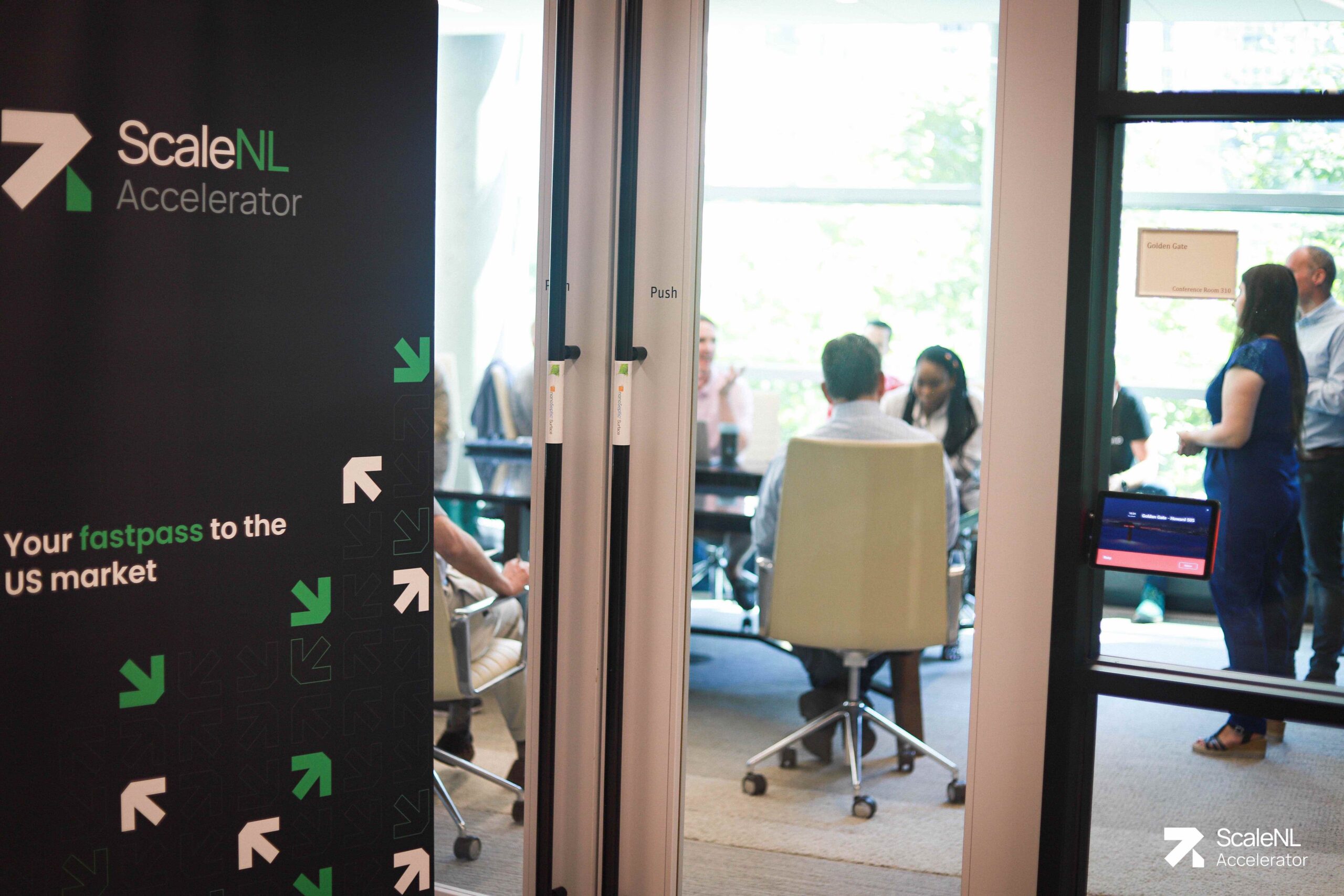 We might be cities or continents apart but in reality, a connection is only a couple of clicks away. Apply now.
Following the orange dot on the horizon.
The Dutch Consulate General in San Francisco and The Startup Liaison Network initiated ScaleNL to successfully help Dutch Tech startups scale to the US. The reason is simple: we believe that Dutch Tech can offer the world smart solutions that solve global challenges while also strengthening the Dutch economy.
Following the successful launch of the online community 'Holland in the Valley' in 2019, the framework developed in San Francisco is now being applied to other priority hubs including New York, Boston and Los Angeles, as well as emerging hubs such as Atlanta, Miami and Chicago.
September 18, 2019
Launch Holland in the Valley
2020
More cities joining the Ecosystem
2021
Launching ScaleNL to bridge all US activities to help Dutch scale
2022
Launch ScaleNL Accelerator West Coast
Fall 2022
Academic Startup Program
Summer 2022
ScaleNL Accelerator West Coast
Winter 2023
ScaleNL Accelerator East Coast
Summer 2023
Connect Chicago
Fall 2023
ScaleNL Accelerator West Coast
Founding Partner & Startup Liaison US
Program Operations Manager
Operations Support ScaleNL